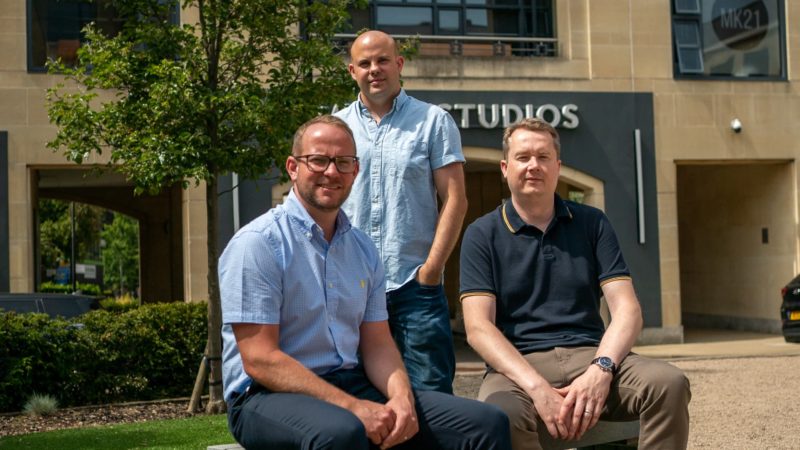 06/22 | News
Martin Carmody joins Stratos as Managing Director
Stratos, a creative and digital agency, appoints Martin Carmody to the new role of Managing Director.
Martin, who joins in June, will oversee agency operations, client service and business growth. Responsible for the strategic direction of the team and agency, Martins' strength in building strong relationships with clients and a community will support a longer-term objective to reinforce and develop the agency's offering beyond its current core disciplines of brand, creative and digital communications and strategy.
Martin commented:
I always take a 'people first' approach and I have recently been fortunate to work with a variety of talented people and brands. My latest consultative venture encouraged me to experience other brands, cultures and businesses and this time gave me the vigour to reset and seek what's next.

Working alongside like-minded people is important to me, and that's why I'm delighted to be back leading a well-respected team and agency. As a team, we'll constantly strive to develop our people and improve our skillset, disciplines and service.

Enthused by new opportunities, we already have a list of credible clients and we're looking ahead to continue growing our value and our partnership with them. I'm looking forward to us taking the agency to the next level and I'm excited about what we can achieve together in 2022 and beyond.
Commenting on Martin's appointment, Marc Smiddy, Creative Director, said
It's no secret we have been rebuilding Stratos to match our vision of bringing together talent, creativity, digital, and strategy. This means working together as a team to create the next generation of agency. In acquiring the great talents that make up the team and our proposition, we see the opportunity to accelerate our ambition. Martin is a piece of the jigsaw we've been seeking, and we are looking forward to his leadership and direction in taking the agency to the next level.
Darren Bond, Digital Director added:
We are committed to being the number one place for talent in the brand experience industry, and Martin's appointment is representative of this. With in-depth expertise and a track record of success in our sector, he will add immense value to our business.
Martin finally added:
I am incredibly excited to be joining Stratos at such a transformational time for the agency, as it embarks on its aspiration to define and lead on brand experiences, with a strong client-first focus and excellence in strategic, brand, digital and creative thinking. I can't wait to get started!